Start the new year on the right foot: Go beyond compliance and critically examine lending patterns in your markets.
Measure how well your marketing efforts are reaching applicant segments.

At the start of the new year, spend 1 minute checking in on how well your marketing efforts are reaching communities in each of your markets. Do the right thing to achieve two goals – serving your shareholders by ensuring there are no redlining concerns in your lending, and serving your communities by ensuring your marketing efforts result in proportional applications from all demographic segments and all types of census tracts.



How do you do this?

1) Choose a market.
You can focus on a county, MSA, or state to narrow your focus and isolate any issues you might find.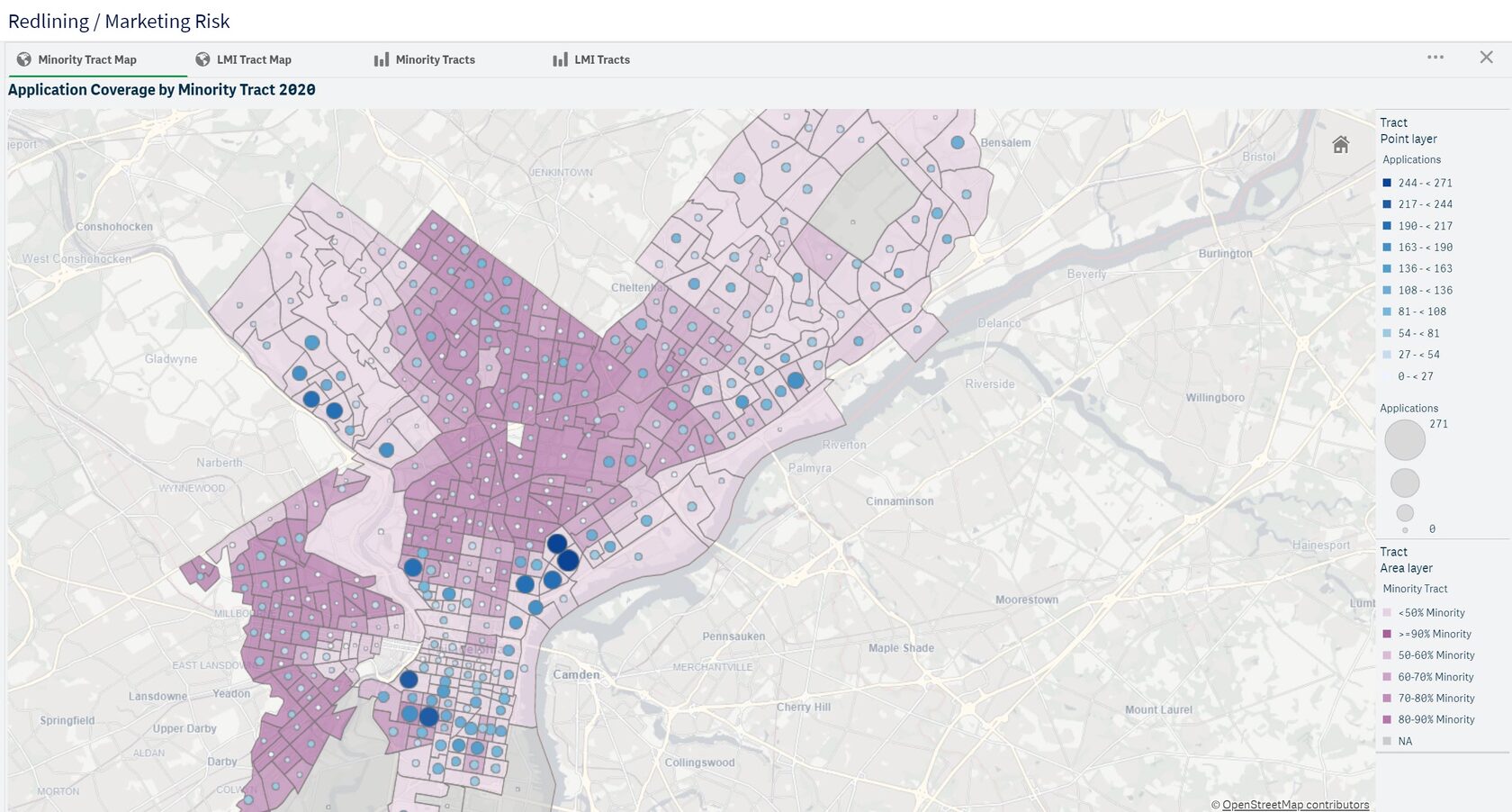 2) Analyze application volumes.
You can focus on home purchase mortgages or you can choose to look at all of your loans.
You can focus on lending to 1-4 units or all property types.
You can focus on closed-end mortgages (exclude home equity, open lines of credit) or all loan types.

3) Decide on metrics.
Here are some powerful key performance indicators (KPIs) - metrics - you can use to understand your traction in the market.

Application Mix: You can measure how many applications you are receiving by race, ethnicity, sex, or age, or by geographic stats like LMI and minority %. This metric will show you how well your marketing message resonates with certain customer segments.
Population Mix: Demographic and geographic stats allow you to know your market, to understand the dynamics of the communities you serve.
Penetration: How many applications per borrower demographic or geography category. This metric shows your inroads/service to each market segment.
Delta: Difference between the application mix and the population mix - are you reaching each customer segment in proportion?
4) Compare applications by geography.
Focus on Majority Minority Tracts Here you are looking to see if you are taking more applications from Non-minority tracts than Majority Minority Tracts. There are many reasons why you could be receiving fewer applications from one area vs. another, but this is the time to have this conversation internally with your product and marketing managers, and also to baseline yourself against your peer group. Drilling into these questions serves two purposes. First, you know your problem and you can communicate it both internally and externally. Second, you have time to do something about it before your lending organization becomes the next subject of a redlining investigation.
Similarly, you can quickly scan and compare how well your marketing resonates with potential borrowers. For example, are you taking applications from Black or African-American Applicants in proportion to their demographic mix in the community/in your market? If not, why? Is this because there is lack of traction of your advertising efforts? Do you need to adjust your product strategy to fit the specific credit needs or simply amplify your messaging in this community?
This type of analysis takes about one minute with HMDAVision. See the video below.